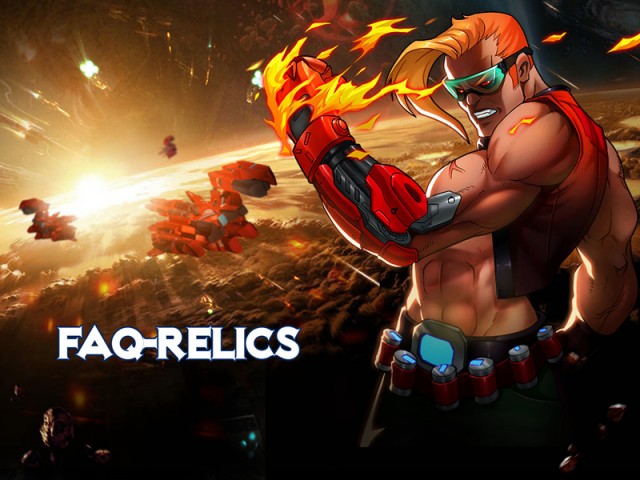 1. How to unlock the Function of Relics?
The function of relics will be unlocked automatically after passing the Chapter Three.

2.What do the red point shown in the interface of Relics stand for?
It means that there are relics that can be upgraded or improved, there are two ways: one is improving the grade of relics and the other is strengthening the grade of relics.

3. How are the grades of relics arranged?
The relics are classified into the grade of green, blue and purple, and each broad grade have several small grades.
Green , green +1 , +2 green .
Blue , blue +1 , +2 blue , blue +3 blue +4 .
Purple, purple +1 , +2 purple , purple +3 , +4 purple , purple +5 , +6 purple .

4. How to improve the grade of the relics?
The relics modules which are required to improve the current grade of the relic will be listed in the below of the interface of relic. The grades of relics are limited by the grade of Team.

5. How to gain the Relic Materials?
The Relic Materials can be obtained in the following ways:
1 ) Checkpoint awards: different types of materials are allocated in different checkpoints.
2 ) Arena Store : See more in the Arena Store instructions.
3 ) Endless war : See more in Endless War descriptions .
4 ) Tempest Store-Tempest. .

5. How to upgrade the relics and strengthen the star?
Each relic has a corresponding shard, the star of relic can be upgraded through the way of collecting shards. The star of relics are classified into Sun, Moon and Star. Each five stars can be upgraded into a Moon, and each five moons can be upgraded in to a Sun. The highest level of Relic is Four Suns, four Moons and four Stars (Level 124).

6. How to gain the shards of relics?
1 ) Arena Store : See more in instructions.
2 ) The vast battlefield : See more in instructions.
3 ) Fighter Store : See more in instructions.
4 ) Treasury: See more in instructions..