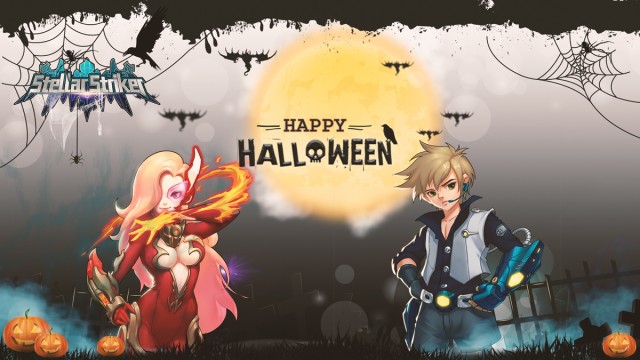 Publisher GTArcade is excited to announce that Halloween is approaching, the Stellar Striker Team has prepared the most exciting logining events and drawing a lottery event during this Halloween. The fan page on Facebook has also launched Halloween gift code which includes so many resources. Now, what are you waiting for? Login the game and Experience the Best Halloween Party Ever!

Stellar Striker delivers classic shoot em' up gameplay with slick modern visuals and intense bullet-hell action. With numerous game modes and constant content updates, players will find themselves coming back for more. The game is now available free in limited release for Singapore, Philippines, and Malaysia, with a worldwide release is coming soon, so stay tuned!

More information will be available soon, please stay tuned to the official website and Facebook fanpage.
Official Page: http://stellar.gtarcade.com/
Facebook:
https://www.facebook.com/StellarStriker/
YouTube:
http://bit.ly/Stellar-Striker
Forum:
http://community.gtarcade.com/forum.php?gid=3061